Our sensationally extensive fitness and activity offer
BE ON THE MOVE HOLIDAY
From "Breathe yourself free" to circuit training
Full of verve and with a smile on your face throughout the day: that's how life can be fun. Give yourself the chance to experience this lightness by exercising your body and mind. We offer you the opportunity to do this every day during your holiday in the Rosenalp - with a great variety of courses and good-humoured trainers. Inner strength and fitness go hand in hand!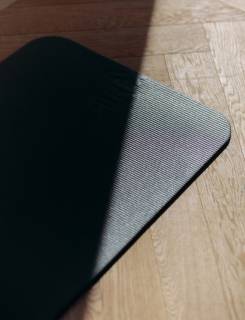 Room of harmony, room of strength, room of energy:
In our newly designed rooms you train in a harmonious ambience and with a view of the greenery. The most beautiful fitness area however, is situated around our hotel: the beautiful Allgäu nature along the Nagelfluhkette Nature Park!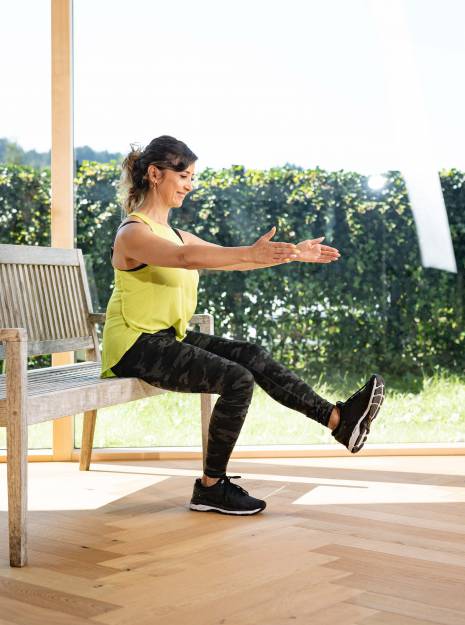 Active and Fit Programme in the Rosenalp
Would a meditative journey into inner peace be right for you today? Do you feel like expanding and stretching? Maybe you'd like to get rid of that belly fat or do something good for your back? Choose from the extraordinary variety of top-class courses every day. The Rosenalp programme also includes guided sporting circuits at any time of year.
Aqua Fit
Belly Active
Core Training
Cardio Hour
Fascia Pilates
Functional Training
Joint Mobilisation
Back Fit
Yoga
Circuit Training
Breathe Free
Be Balanced
Meditation
Mental Relaxation
Hatha Yoga
Stretch & Relax
Fantasy Journeys
Progressive Muscle Relaxation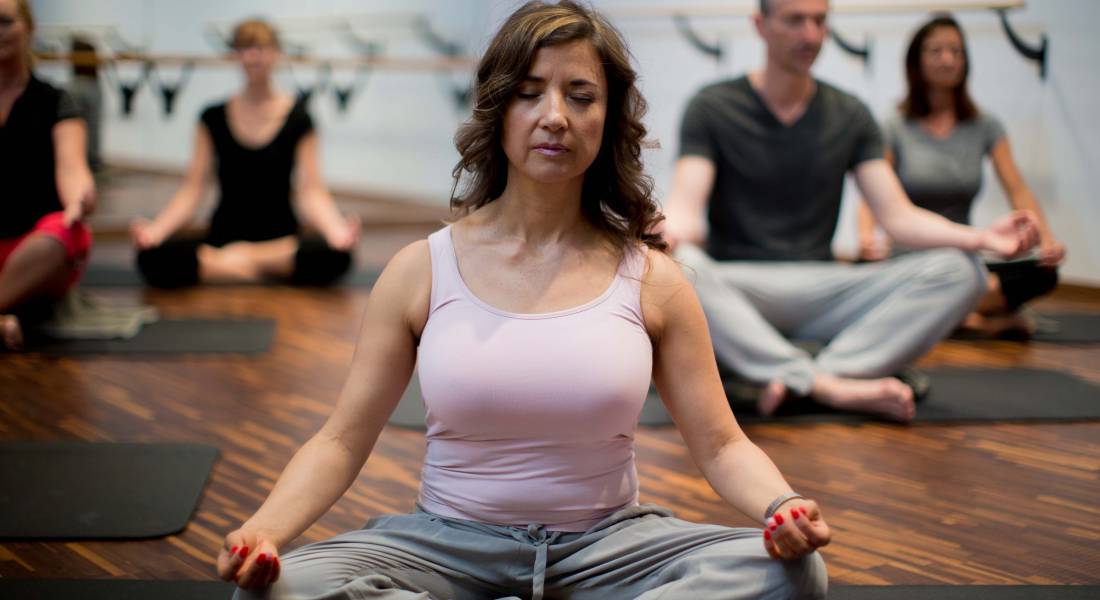 For exercise beginners and people who like it calmer.
Movement can be so pleasant and beneficial! Just try it out - with our offers like "Stretch & Relax", "Breathe Yourself Free" or Progressive Muscle Relaxation. You decelerate while you move. With mindful exercises, the soul has time to join in, so that you can find your own personal flow and inner peace.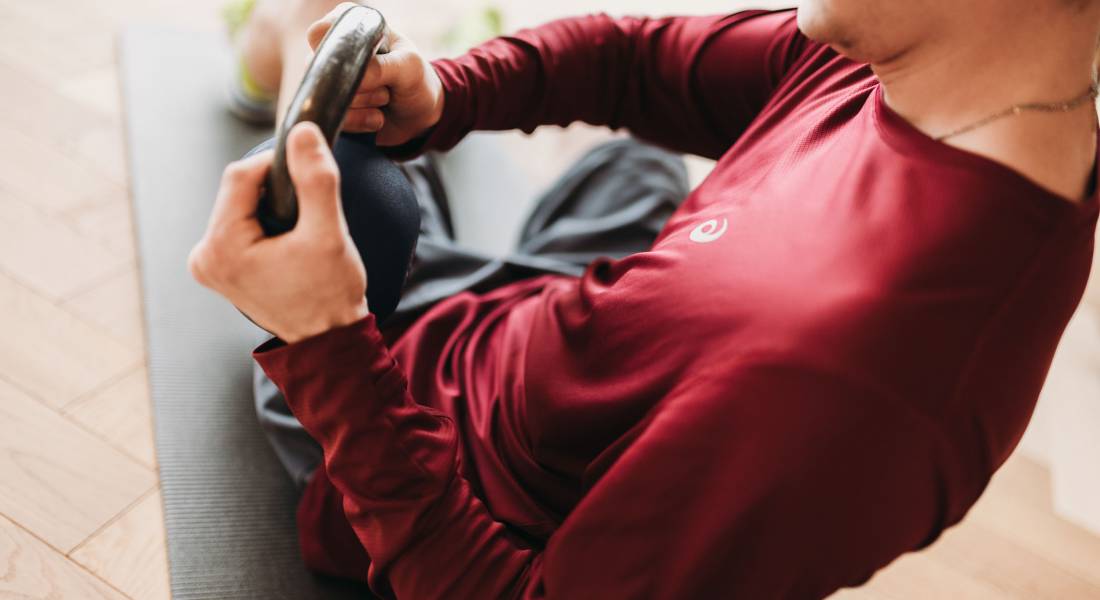 For sports enthusiasts and people who want to be more energetic
Do you want to build up muscles, try out new fitness concepts or actively conquer the wonderful Allgäu nature? Would you like to work up a sweat with a challenging workout? Go for it! Try out our Circuit Training, Cardio Hour or Core Training, for example. We guarantee to make you power happily!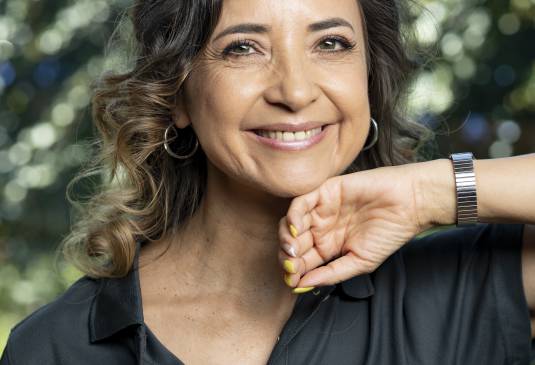 Our power woman Melania
Our charismatic Melania is a real power woman. With lots of positive energy and good humour, she motivates especially those who find exercise difficult. Her credo: "If you strengthen your body, you also strengthen your character, your will and your stamina". But Melania also loves to draw strength from the silence of meditation - and to convey just that.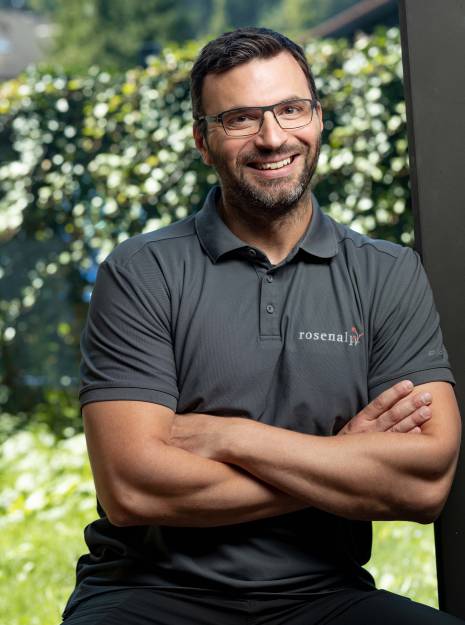 Our fitness coach Christian
"Sport is my life," Christian enthuses - and you can see it in our well-trained fitness trainer's face. He knows the equipment in the fitness centre inside out - and knows exactly which workout is best for you. But above all, Christian wants to convey the joy of exercise and holistic training concepts.
Discover our
Active & Fit Program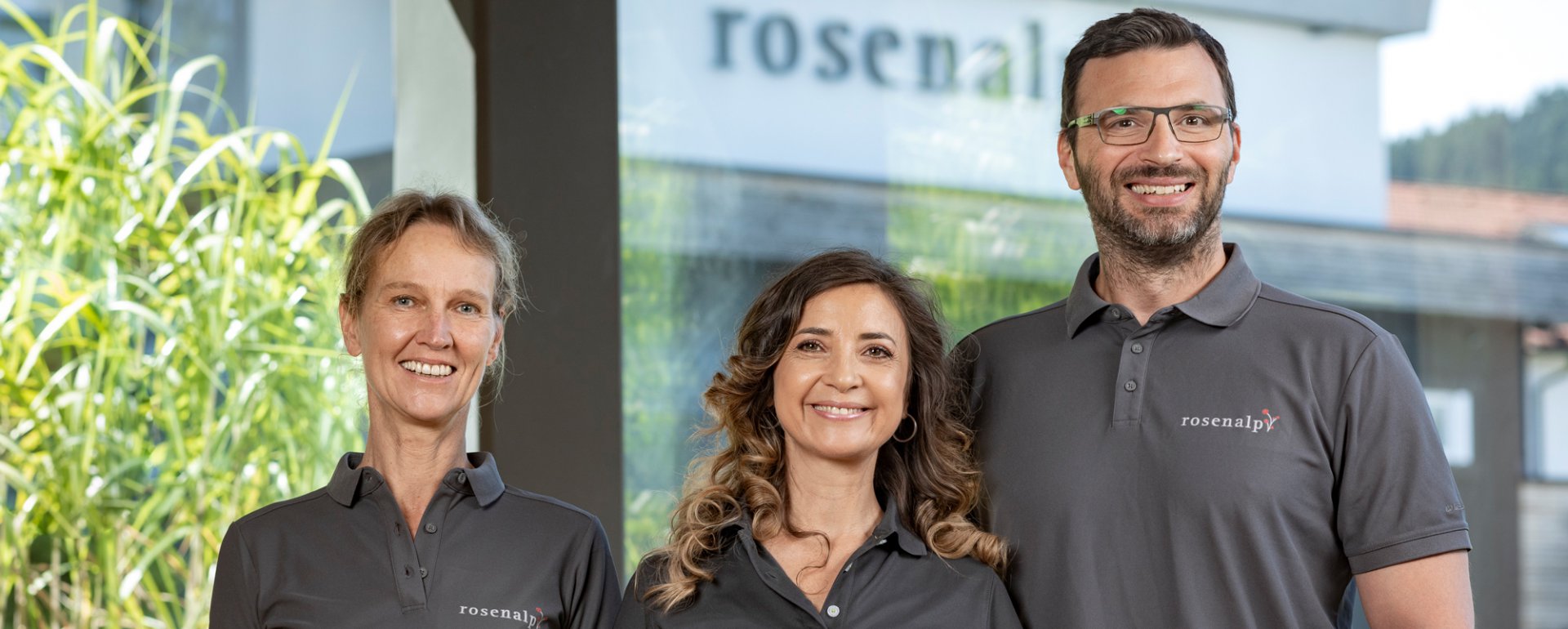 By clicking here, you will allow external content to be loaded. This will enable the eventual transmission of personally identifiable information to third parties. More information:
google.de
Fast and efficient
Icon
Power Plate
Can you complete an effective training programme in just 10 to 20 minutes? Yes, it is possible! A vibrating strength plate - the Power Plate® - makes it possible. What makes this short intensive training programme particularly valuable is that it also strengthens the deep-lying muscles, which are mainly responsible for stabilising our musculoskeletal system. Your personal trainer at the Rosenalp will show you how to train properly on the strength plate. (for a charge).
Fitness centre
Icon
Room of strength
In the 200 m2 fitness centre of the Rosenalp you can train with state-of-the-art Precor gym equipment - and with a view of the outdoor greenery. You can work out on treadmills, cross trainers, steppers or spinning bikes. Strength equipment and weights are available for muscle building. An introduction to the equipment takes place every Monday. If you wish, a fitness trainer is also available to help you personally.
Train more efficiently
Icon
Individual coaching
Especially for beginners in exercising or people with physical complaints, and likewise for sports fans who want to train with maximum efficiency, it is advisable to have a professional by your side. Our personal trainers Melania and Christian accompany you competently, empathetically and passionately on your training path. Tailored to your personal constitution and training goals, they will create a customised training programme for you, with which you will feel comfortable and achieve the desired results. They are present during the training and monitor the exact execution of the exercises.
Fitness-Check
Icon
Bioimpedance Analysis
The Fitness Check "Bioimpedance Analysis" allows an exact measurement of the ratio of body fat to muscle cell mass and body water. Don't worry, you won't feel a thing from this measurement using electrical signals. The results help to create a training plan that is perfectly tailored to you, with the aim of building muscle or losing fat.
Physio
Icon
and Prehabilitation
Do you have pain or movement restrictions - and are unsure whether and how you should exercise at all? In our practice for physiotherapy and osteopathy Klarmann, our specialists will help you - with treatments, exercises and expert advice. Privately or on prescription. Prescriptions can also be prescribed by our medical team during your stay. And: if you are about to have an operation, we recommend you: build up more fitness beforehand with the help of our experts. After all, this will speed up the subsequent recovery process.