SUSTAINABILITY AT THE ROSENALP
WITH A HEART FOR NATURE & TAKING RESPONSIBILTY
We love nature. Our Allgäu. And since loving also means caring and taking responsibility, we write sustainability in capital letters at the Rosenalp. Read here, about what good things we have already done for the environment. And be sure: there will be more to come. So that you can enjoy your holiday with us with a clear conscience. And enjoy our wonderful nature with all of your heart.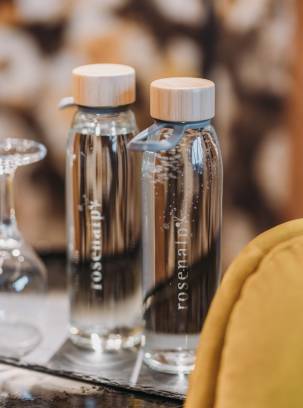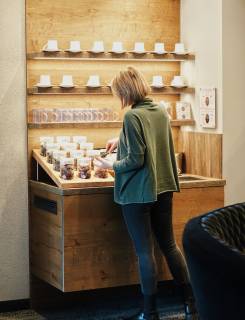 Every guest receives an elegant Rosenalp water bottle as a gift
to fill up with our own crystal clear spring water at our water and tea stations. In this way, we save the environment quite a bit, in terms of transport pollution and emissions.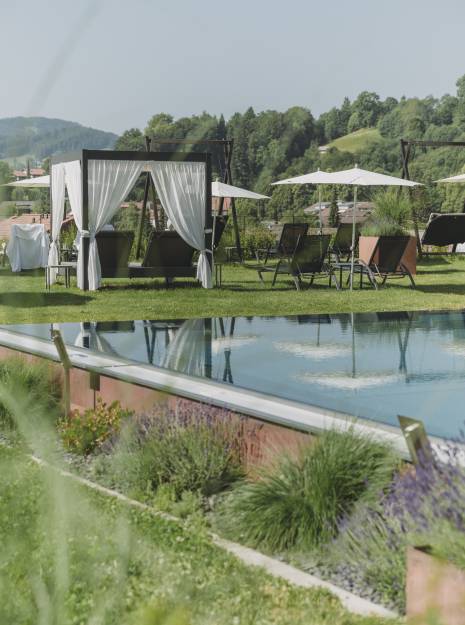 Precious water
By the way, you can also bathe in spring water here - a wonderful feeling. We also collect the precious rainwater from the sky to irrigate the beautiful Rosenalp garden and some of the toilet facilities.
THIS IS HOW WE SCORE ON THE SUBJECT OF SUSTAINABILITY
6 E-filling stations - sustainable fashion
E-hiking bus for excursions - natural building materials
Block-type thermal power stations & district heating - Rosenalp water bottle
Photovoltaics on the roofs - regionality, seasonality and lots of "greens" in the Rosenalp kitchen
Smart grids for electricity management - herbs from our own herb garden
Power reduction through LEDs and induction cookers
Consuming less meat means less CO2. Instead, there are lots of vegetables and fruit in all their tempting varieties - from the region and in season, such a wide choice. Fish from sustainable fisheries, local cheeses, meat from regional farms, free-range eggs: it tastes good and does us good. For us humans and for the environment.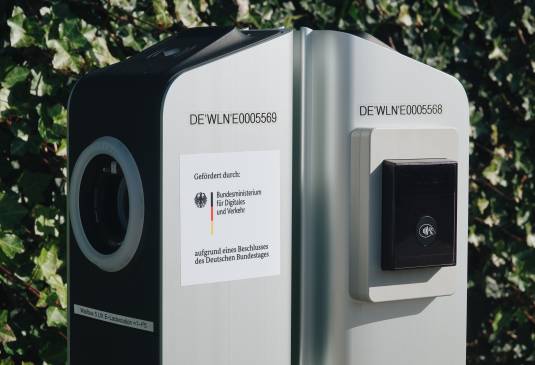 E-filling stations
While you are recharging your personal batteries with new energy, your e-car is charging electricity with us. There are 6 charging stations for your electric car at the Rosenalp, right next to the hotel entrance. So you can explore the beautiful Allgäu in an environmentally friendly way.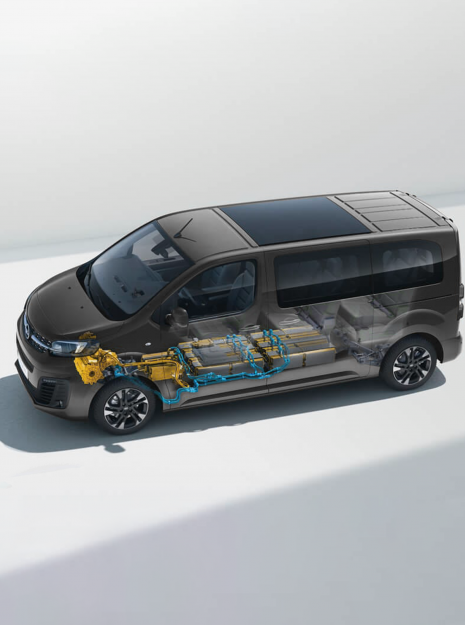 E-hiking bus
Please hop on! Off you go on your hiking trip. And quietly whirring and without emissions. Our electric hiking bus takes you to selected destinations in the Allgäu region, twice a week - powered by green electricity.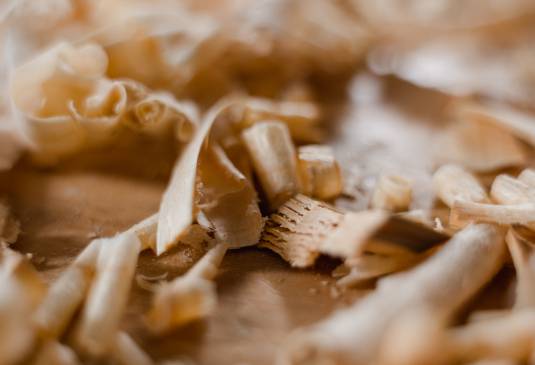 Regenerative heat
40% of the Rosenalp's total energy requirements are covered by our 3 combined heat and power plants. The remaining 60 percent comes from the Oberstaufen district heating plant, which uses wood chips to generate heat.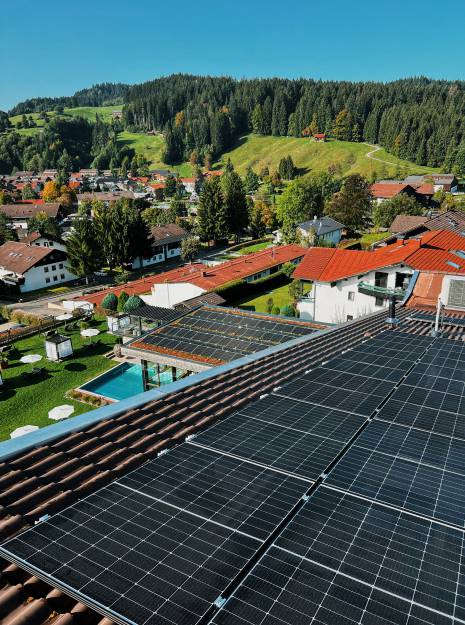 Smarter & greener electricity
Smart grids - intelligent electricity meters - help us to reduce external electricity purchases to exactly the amount that is actually needed, at any given time. We also save 80% of the electricity used for lighting with LEDs and we cook with induction cookers. And best of all, the electricity is generated by our photovoltaic system on the roofs.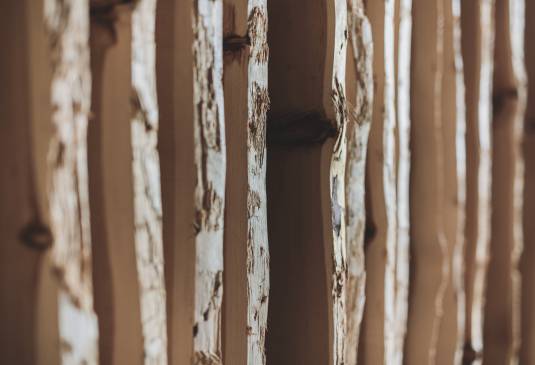 Wood & stone
We rely on natural materials like wood and stone when building, remodelling and designing. They are sustainable, durable and conjure up a natural feel-good atmosphere in no time. Because nature is life.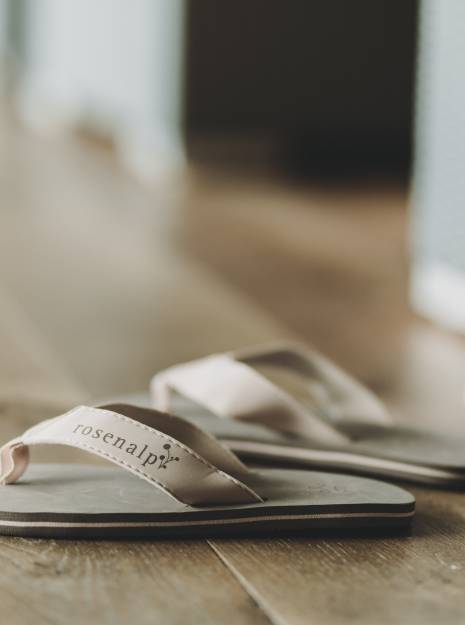 And the "little things"
All in all, even small things have an effect. For example, we pack wooden cutlery with our lunch packs and have also found an environmentally friendly alternative for the classic environmental sin, "bath slippers". Let us surprise you!