Spa & Wellness in Oberstaufen
SO HEAVENLY RELAXING
Wellness in a new dimension
Experience spa & wellness in Oberstaufen in the Allgäu in a new dimension. Water meets warmth. Relaxation meets elegance. Feeling free meets feeling secure. Pampering massages meet medical beauty. The Rosenalp Spa combines everything on 2,000 m2 that lets the soul breathe a sigh of relief. The spacious open plan architecture has views to the skies and the landscaped gardens: for heavenly relaxation.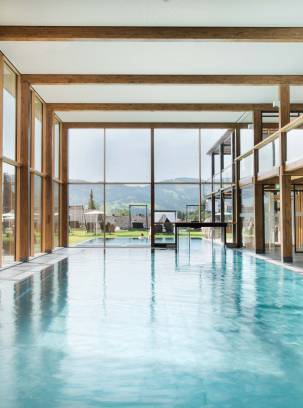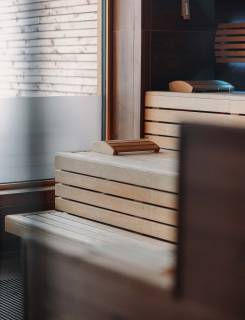 In the Rosenalp Spa, the four elements unleash their power for your holistic health:
Crystal-clear Allgäu spring water, pristine air with a healing climate, a spacious wellness garden with mountain views and soothing warmth in the saunas.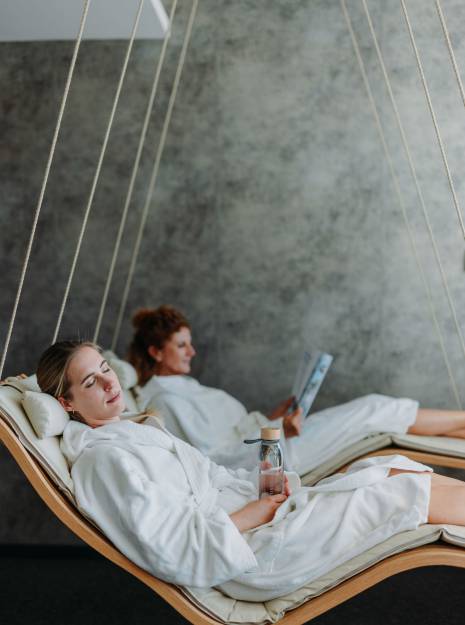 Adults only
Pure tranquillity
In tranquillity lies the wisdom of the heart. Listen to the silence or the gentle sounds of wellness. The wind and the birds - in the outdoor pool, in the garden. Only beauty and pleasantness surround you in the Rosenalp Spa. It is a peaceful place in which you can let yourself fall, in our adults only spa.

Sauna & bathing area
Wellness for the soul
Garden landscape with a magnificent view of the surrounding mountains of the Allgäu.
Sense Spa for beneficial wellness, cosmetic, and body treatments.
Elegant sauna landscape with Finnish sauna, bio sauna, steam bath, and infrared cabin.
Med Spa for more vitality of skin and body - gentle and highly efficient.
Indoor and outdoor pool (all year round).
Light therapy with UV light and collagen light - more than just tanning.
Dreamlike relaxation islands of tranquility - indoors & outdoors.
Kneipp area for Kneipp foot and arm baths.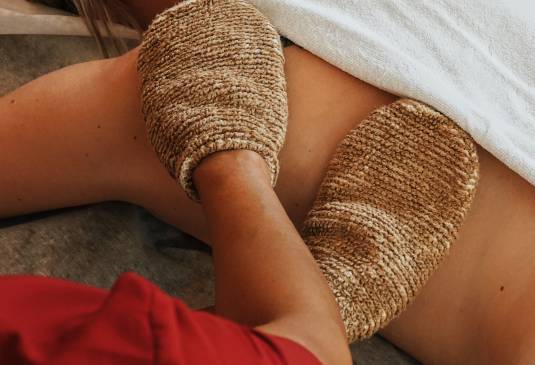 Sense Spa: beauty & well-being treatments
Pleasant scents, gentle touches, precious oils and essences: every feel-good and beauty treatment at the Rosenalp Health Resort & Spa in Oberstaufen invites your senses on a pampering journey. Choose intuitively what appeals to you immediately. How about an evening primrose oil pack in the soft pack lounger or an Ayurvedic Abhyanga massage?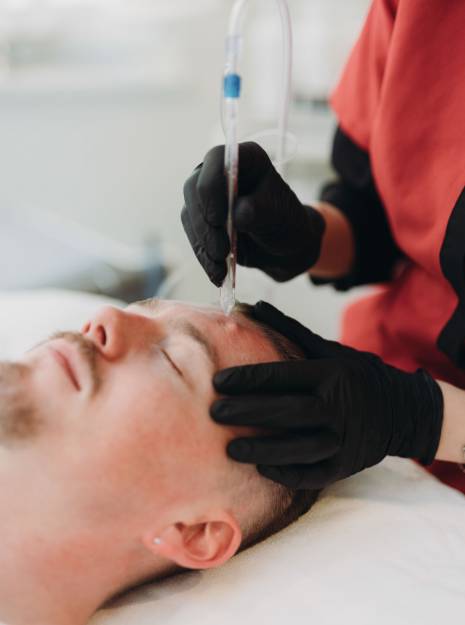 Med Spa: medical wellness with an effect
Wisdom, serenity and experience all increase with age. But natural skin ageing also progresses. With gentle beauty treatments without surgery, we help your skin to look younger and reduce troublesome fat deposits.
Day Spa -
dive in for a day
Float for a whole day on the wave of relaxation through our dreamlike wellness oasis. Experience the magical effect of the Rosenalp Day Spa package "Well-being moments".
PACKAGE "WELLBEING MOMENTS"
Great breakfast from the buffet - in the restaurant or on the terrace (until 10:30 a.m.).
Use of all areas of the beautiful Rosenalp Spa.
Wellness massage 50 min. with the signature oils of the Rosenalp Sense Spa.
Spa bath basket with bathrobe, towels, and disposable bath slippers, for your use during your visit.
Price per person: 175 €.
Perfect also as a gift for people who are especially close to your heart!
Book your appointment now on +49 8386 706447 oder by e-mail spa@rosenalp.de
WHEN YOUR BODY SURRENDERS TO THE SUN, THE NATURE AND WELL-BEING, AND EVERY MOMENT IN TIME BELONGS TO YOU, THEN YOU ARE IN THE ROSENALP.
Icon