Personal training
Individual coaching for a more efficient training
Exercise is a good thing, but taking part in an efficient training programme to successfully achieve those desired goals, is an even better solution. Personal training can be a great help. In Hotel Rosenalp you will receive an individual training with a personal Fitness-Coach: prior to your training session your personal Fitness-Coach will inform herself about your individual physical constitution and in turn will compile a fitness programme suited to your needs.
You will feel comfortable during exercising and with your individual programme you will experience an effective training. Your personal Fitness-Coach will accompany you the whole time and will monitor your progress and make sure that you carry out your exercises correctly.
Fitness-check with a personal trainer
An even more specific and personalised training programme can be reached by carrying out a fitness-check beforehand. At Hotel Rosenalp it is possible to receive a current fitness evaluation by doing two different fitness tests: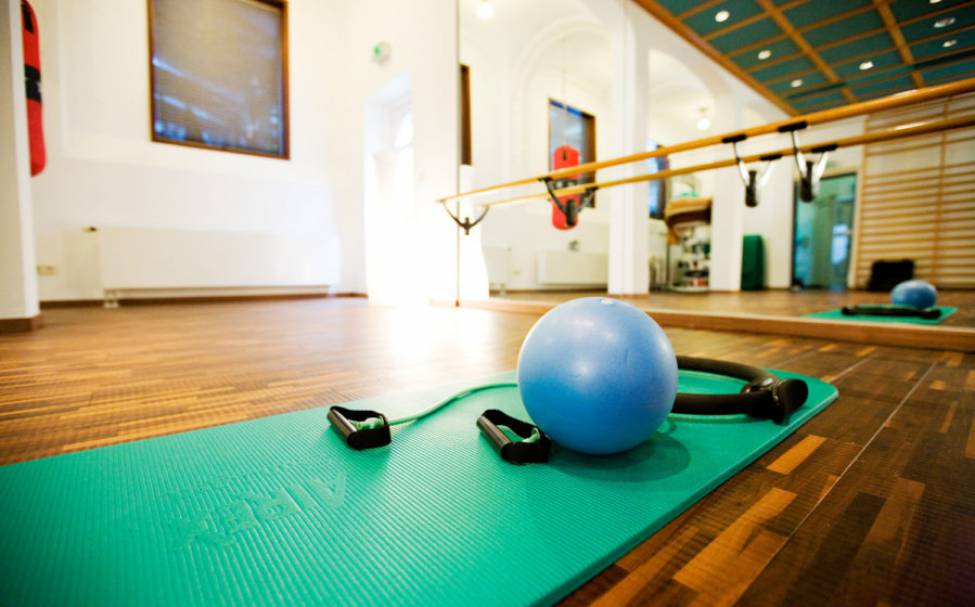 Determining cardiovascular fitness levels
An individual training programme is put together after an endurance test has been made and these results are determined by an ergometer and by assessing the percentage of body fat content in your body. The ideal pulse rate for your endurance training is then specified. By doing cardio-endurance training it increases your lung capacity and cardiac output, which in turn lowers the risk of high blood pressure, weight gain and metabolic disorders. In addition it helps against stress and strengthens the immune system.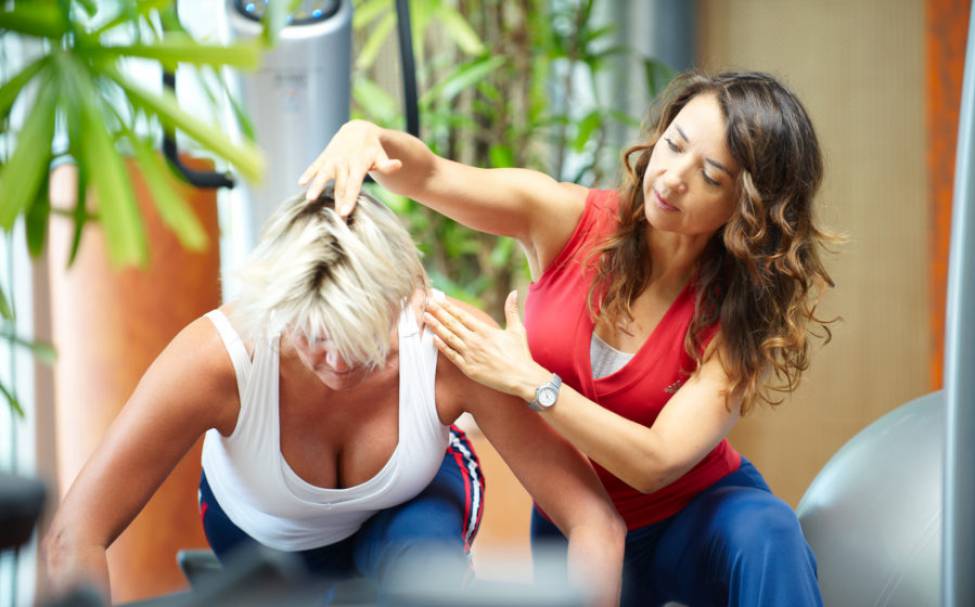 Bio-impedance analysis
This is a valuable tool to measure your body composition precisely. The analyser calculates the amounts of fluid, fat content and muscle mass in your body. Measurements are obtained by using electrodes, which calculate the electrical impulses passing through your body. These results then determine what training programme you should undertake and whether muscle build-up, or fat reduction exercises are needed.
Power Plate-quick and efficient
Is it possible to complete an effective training programme in 10-20 minutes? Yes, it is!
A vibrating –Power Plate® makes it possible. A valuable aspect is how the deep lying muscles are strengthened due to the intensive training. This is responsible for the stabilisation of the musculoskeletal system. It is very important to carry these exercises out exactly and that the body tension is held during the session. The personal Fitness-Coach here at the Rosenalp will show you how to use the Power Plate correctly.
Personal Coaching
The offers with our personal trainer as follows:
Power Plate
(2)
"KraftPlatte" Power Plate® 10 min.
Duration: 10 minutes
"KraftPlatte" Power Plate® 20 min.
Duration: 20 minutes
Fitness Checks
(3)
Body fat analysis with interpretation
1 evaluation
Body fat analysis with interpretation
2 evaluations
Cardiovascular check-up
Duration: 45 minutes
Personal Training
(4)
Personal Training 30 min.
Duration: 30 minutes
Personal Training 45 min.
Duration: 45 minutes
Personal Training 60 min.
Duration: 60 minutes
Personal Training 90 min.
Duration: 90 minutes