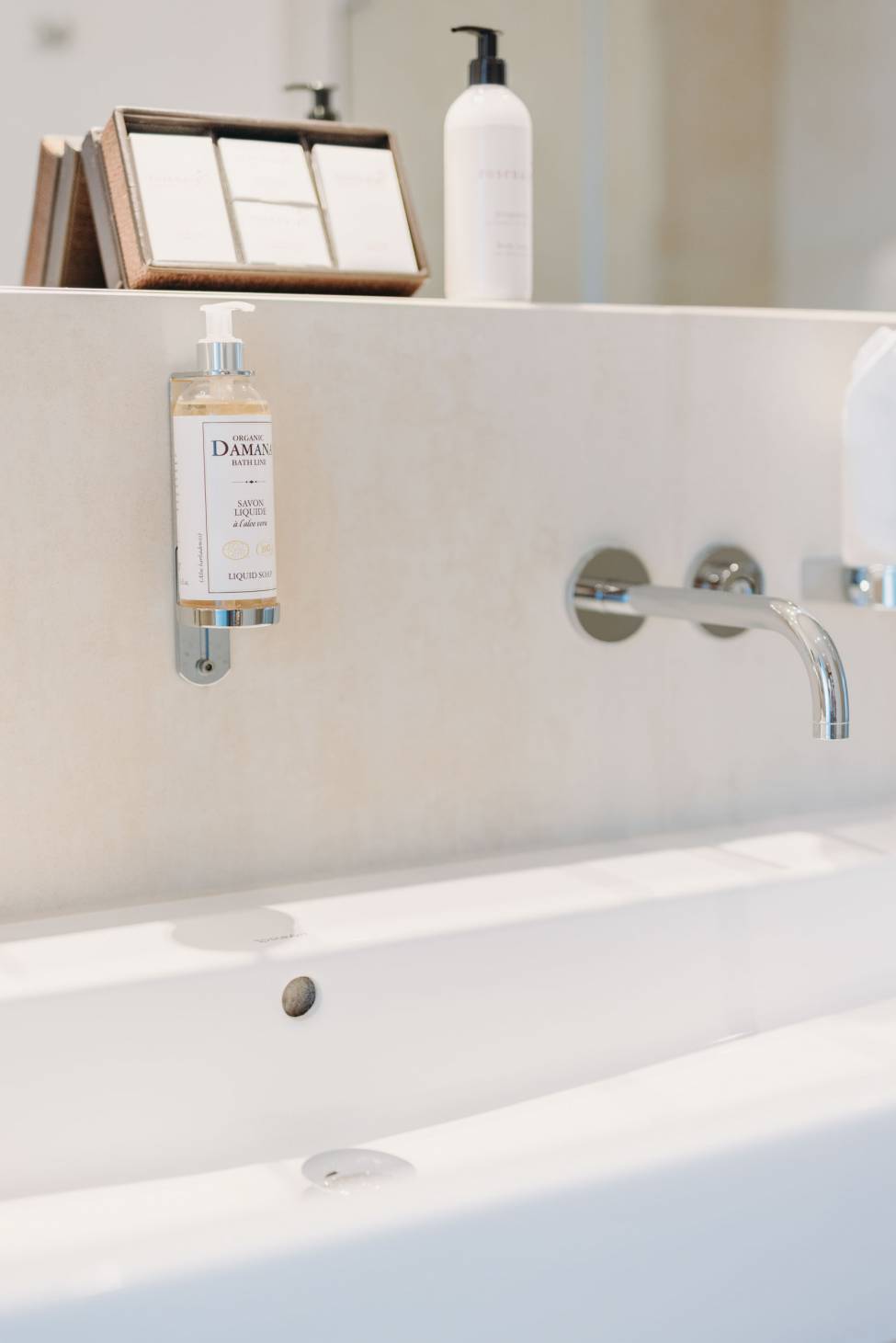 # 1 Hygiene & Disinfection
Please use the hand disinfection, which we provide at many stations throughout the resort. We disinfect for you daily all contact points in the hotel (e.g. door handles, handrails, often touched objects). Of course, all necessary hygiene standards are observed in all departments.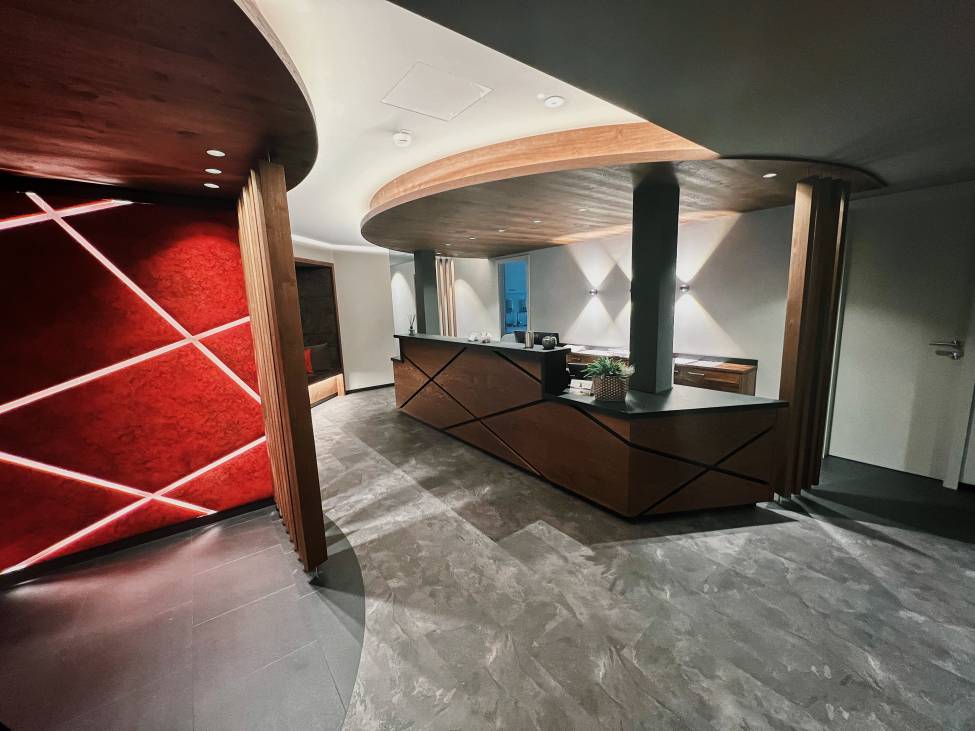 # 2 mask
Masks are not mandatory in the public areas of Rosenalp.
Please note that masks are required in physiotherapy.
We further recommend that you maintain a minimum distance of 1.5m from other guests and staff. This is to be considered in particular in the elevators, if necessary use these individually or in the family group.
At the reception we will give you a warm smile instead of a handshake as a greeting and farewell.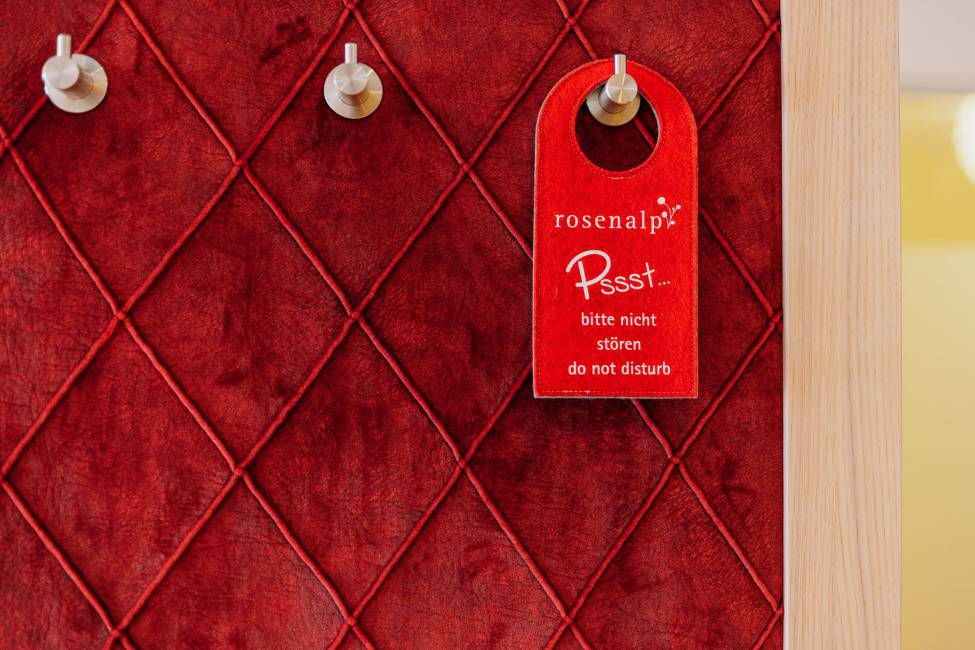 # 3 Room cleaning
Regarding the hygiene regulations, our room attendants are only required to clean the guest rooms on explicit request.

For this purpose, please hang your "Do not disturb" signs outside your door:


red side out = no cleaning necessary /

grey side out = please clean the room