So important
Sufficient exercise. Soothing relaxation.
Exercise is essential in order to live a healthy life and for a physical well-being. Regular relaxation on the other hand is important for the regeneration of body, mind and soul, which in return helps the body to regain new and valuable energy. As most things in life: one without the other is only half effective. Even though it is quite easy to start with exercising and sports, for some it is quite difficult approaching the subject of relaxation or personal mental and emotional needs.

Hotel Rosenalp has varied offers in the area of exercise & mental health. Ideal requirements to enhance your life with exercise and relaxation: discover the feeling of well-being and the effects of relaxation training. Experience the kick of being active for example; take part in our active and fitness programme at the Rosenalp or try out our healthy outdoor activities in the Allgäu countryside.

There are lots of ways to do more exercise and to find your inner balance and the offers here at Hotel Rosenalp in Oberstaufen are abundant. Listen to your body and find out what it needs and what makes you feel good!
Fitness & sport with lots of fun is guaranteed with our Fit & Vitality programme! Exercise is necessary for a healthier way of life.
Whether you choose to train alone, with a personal trainer or in a group: discover the possibilities for your fitness and vitality. We can support you with a training schedule or we can organise a training partner for you. From our experience, training in a group tends to motivate you more. Here in the surrounding countryside of Oberstaufen, you will be able to do sports both in summer and in winter.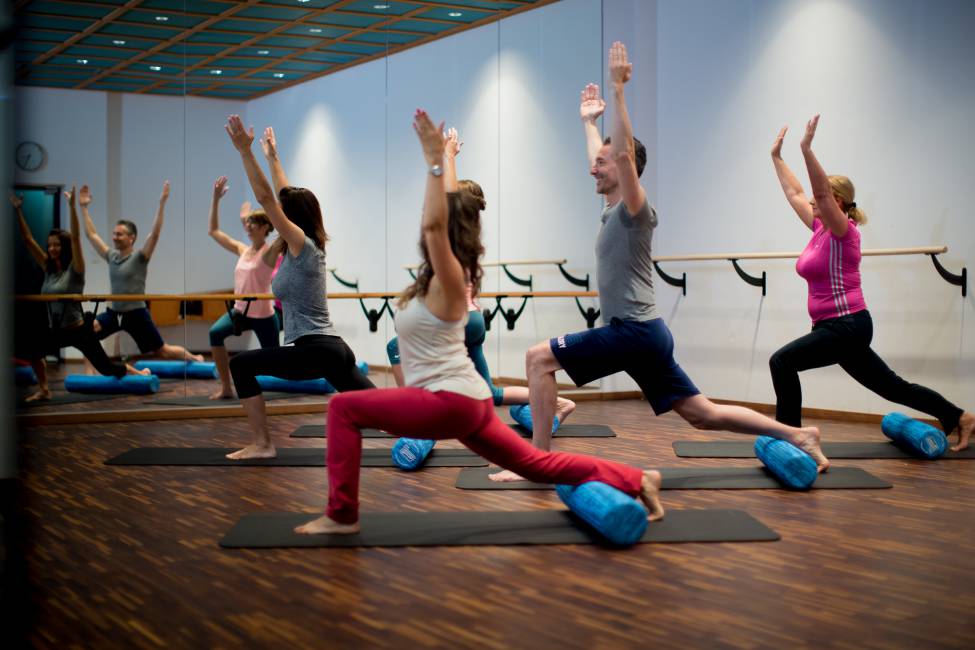 The right course for everyone.
So versatile: the active and fitness programme
Effective or relaxing training – the offers at your fitness Hotel Rosenalp in Oberstaufen are so versatile. Various sports courses and relaxation exercises are held in our bright gymnastics room – and outdoors in our spacious landscaped garden during nice weather.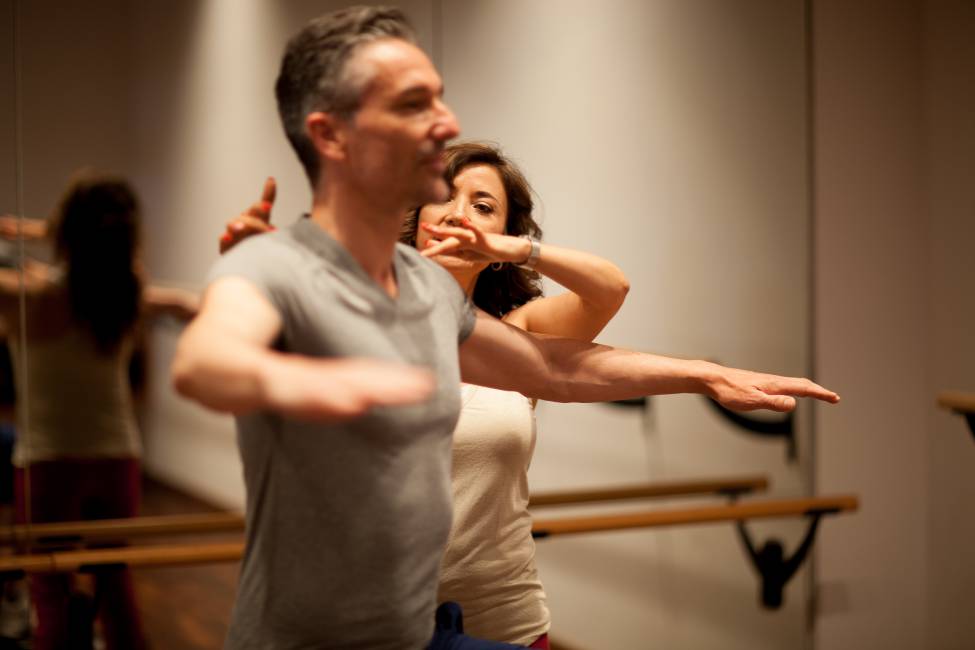 Training suited to your needs
Getting you fit: your personal trainer
You are searching for an individual private training with a professional? Then take advantage of our personal Fitness-Coach, who will definitely motivate you to reach certain goals!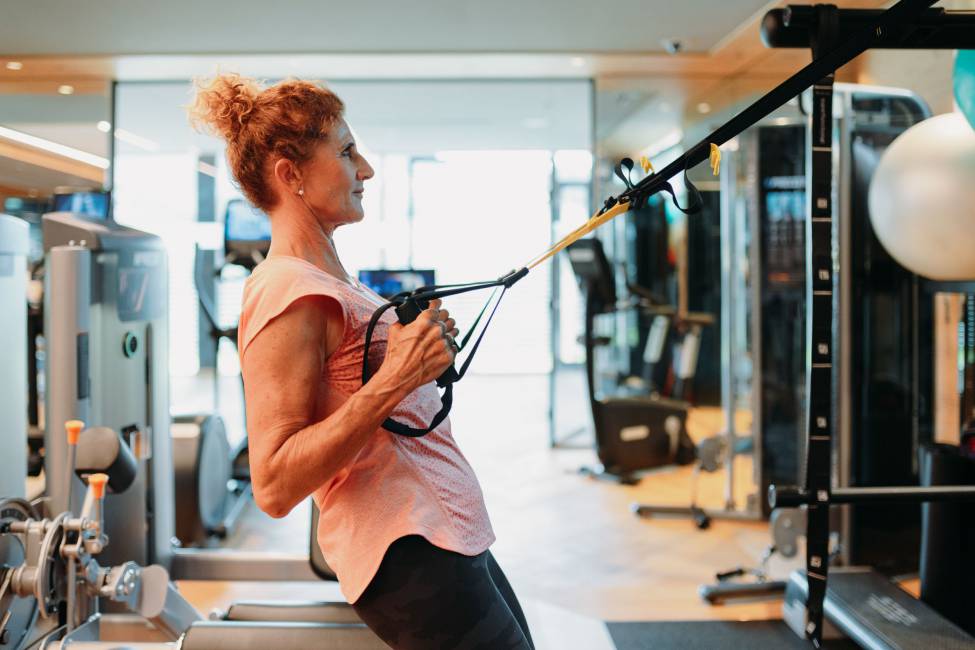 Work-out in the gym - for beginners and experts
Pure strength: the Fitness Centre
Our 200 m² Fitness Centre is equipped with various top of the range training equipment. Take part in our fitness and activity programmes at the Rosenalp, or work-out independently after a professional briefing in the gym, with our modern fitness equipment.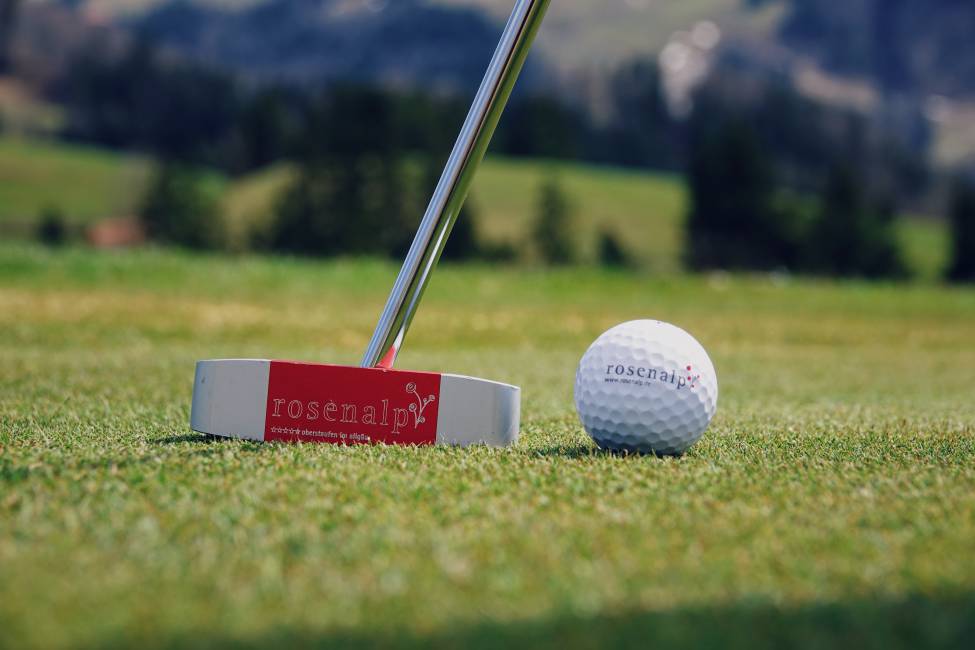 Varied golfing enjoyment
A great game: the golfer's paradise in Oberstaufen
Well looked after greens with tremendous alpine views with many courses close by the Rosenalp. You will be able to test your game here in Allgäu as every course is different, from gentle hills to very challenging course ways.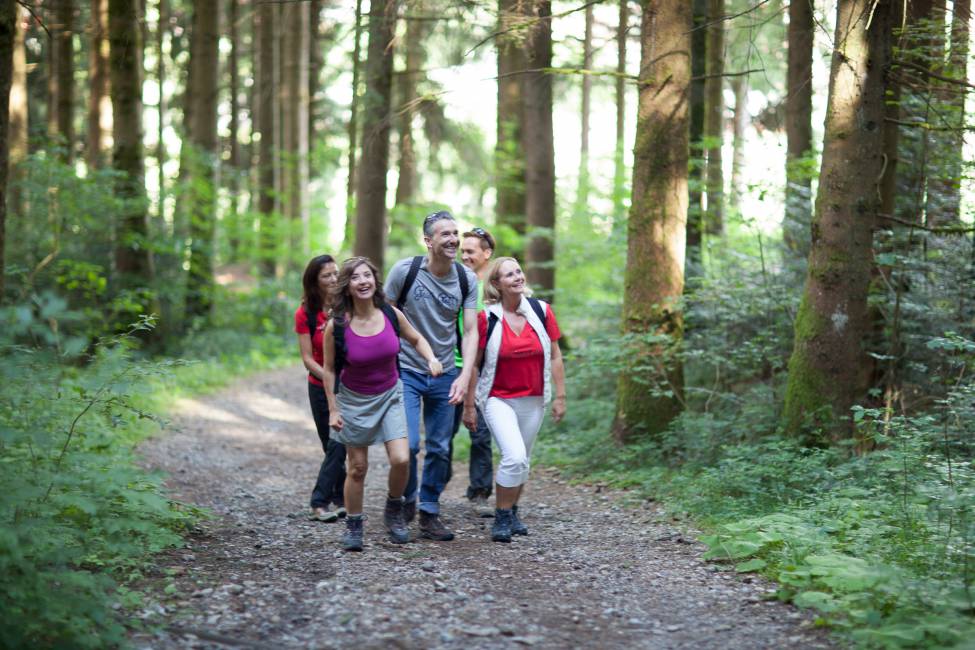 Beautiful paths along Oberstaufen's Natural Preserve, the Nagelfluhkette mountain range.
It makes you feel happy: walking
Quiet and tranquil surroundings and healthy exercise are a perfect balance – you will find this when you go walking in and around Oberstaufen! Our guided walks will take you along easy footpaths or on longer hiking tours.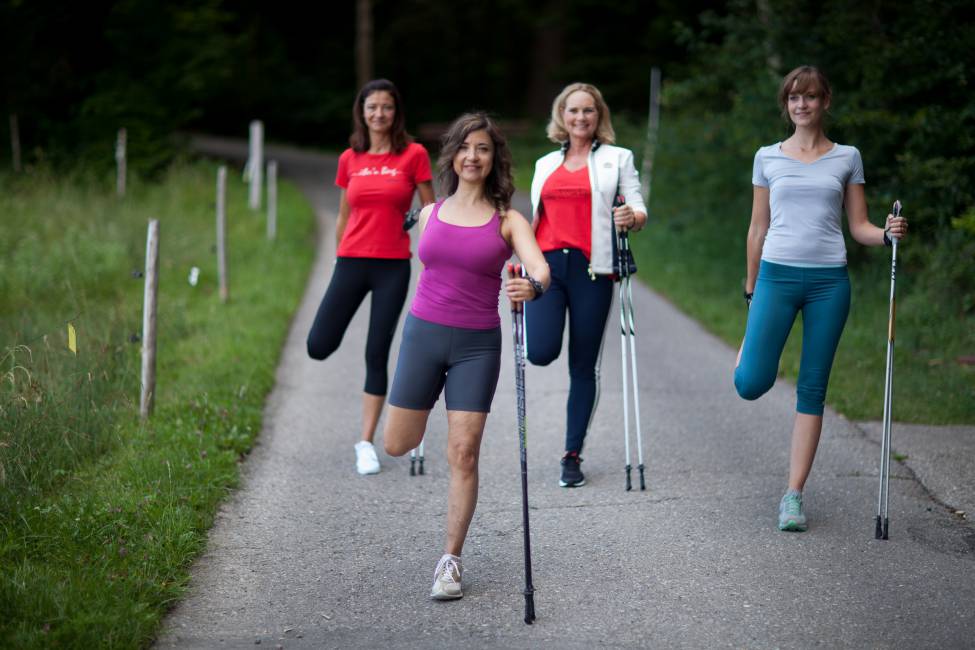 The perfect sport for every age.
Strengthens the body: Nordic walking
There are Nordic walking routes for beginners or advanced walkers all around Oberstaufen and close to the Hotel Rosenalp. The routes are well signposted with an indication of which level of difficulty, this makes it easier to find the right one suited to your condition. The hotel's personal trainer can also take you along one of the routes, if requested.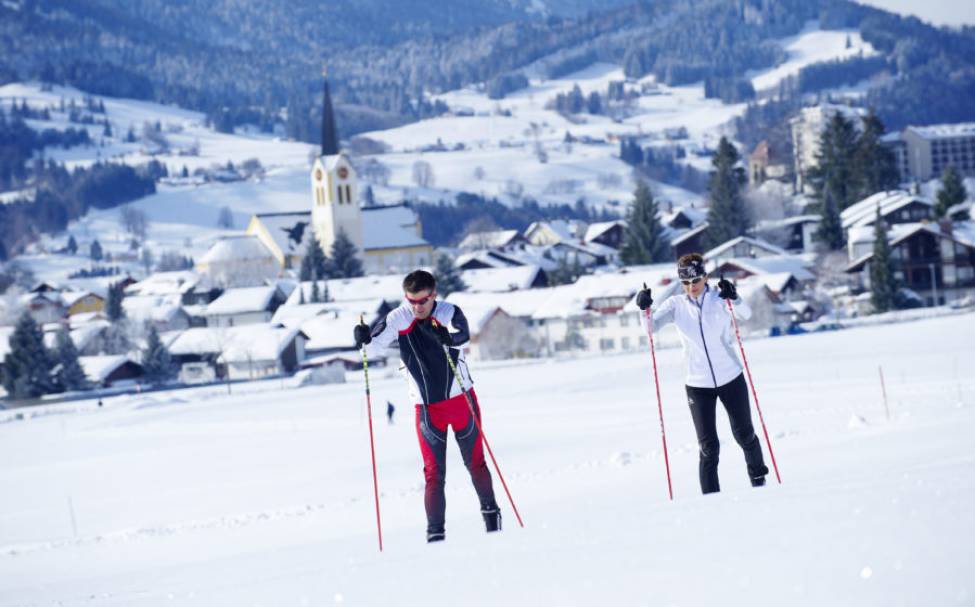 The glistening snowy landscape of Oberstaufen
Praise the snow! Winter sports
Experience the magical winters here in Oberstaufen and enjoy the winter sports on offer in the region of Allgäu! The Rosenalp boasts cross-country-skiing trails and alpine ski slopes, right on its doorstep.